Lunada Bay is a legendary surfing spot at the base of cliffs on the Palos Verdes peninsula, just south of Los Angeles.
After clambering down a steep, crumbling path, visitors encounter a smooth beach, a vista of the Pacific Ocean and waves breaking against the point, with just a handful of surfers out in the foam.
It looks idyllic. Should you enter the water, however, three things may happen: the surfers may surround, harass and possibly assault you. Their friends may roll rocks on you as you clamber back up the cliff. Your car may be vandalised.
Lunada Bay is famous not just for its waves but also its "Bay Boys" – self-professed locals who have monopolised the spot for decades by intimidating outsiders.
When a Guardian reporter and photographer recently visited, clutching surfboards, the Bay Boys warned us to leave immediately.
"The reason there's a lot of space is because we keep it like that. We fucking hassle people," said one man in his fifties as he pulled on a wetsuit and prepared to paddle out. Like the others, he declined to give his name.
They would sabotage any outsider's attempt to surf, he said: "We'll burn you every single wave." Violence was a last resort because it could lead to criminal charges and hiring a lawyer, he said. "That'll cost me 10 grand. I don't want to go through that shit again."
Four other surfers – mostly middle-aged, all men – made similar threats and said we were being monitored from the cliffs.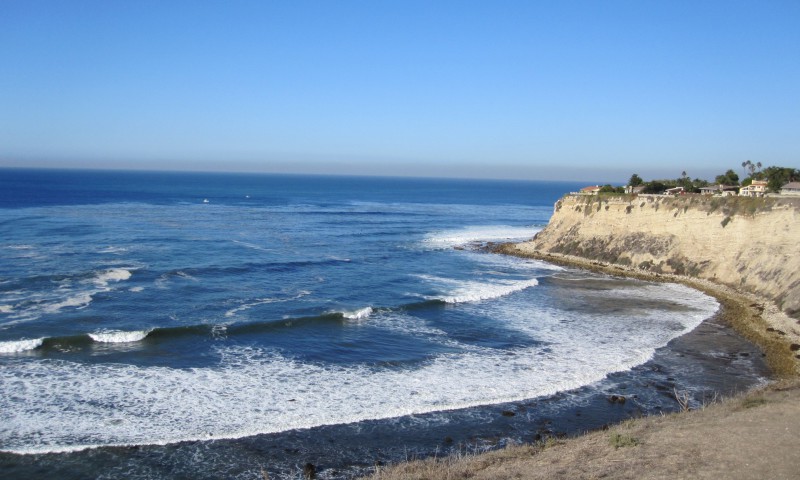 When we returned to our car up on the bluff it was smeared with eggs and someone had used surf wax to scratch "kooks", slang for amateurs, on the windows.
Welcome to surfing "localism" – the term for an aggressive territorial streak found in surfing communities across the world. Typically, a group declares a particular beach "local" and uses varying levels of menace to deter outsiders, dubbed "trolls", and force them onto crowded non-local beaches.
As surfing continues to explode in popularity, localism and other general boorish behaviour in the waves face increasing pressure and scrutiny. Phone cameras and drones capture violence which previously went unrecorded.
Popular culture imagines a laid-back vibe, but surfing was always closer to Lord of the Flies, said Johnny Lockwood, a surfer who has encountered localism at Malibu beaches 40 miles north of Lunada Bay. "I had dreams I'd come to California and everything would be groovy. There's this sort of under-the-wire terrorism."
Interlopers risked finding their cars covered with surf wax and sand, or being confronted in the water, said Lockwood. "The only remedy to that is if you have a crew with a bunch of buddies." Hardcore locals, he said, were incorrigible: "It's like dealing with warlords."
The phenomenon began in the 1960s when cheaper, lighter boards and Gidget, a fictional girl surfer popularised in a book, film and TV series, turned surfing into a mainstream sport, producing crowding on the waves.
Localism declared certain beaches off limits, with Lunada Bay reputedly southern California's most forbidding spot. "The area is known as a war zone of sorts," the Los Angeles Times reported in 1991, citing assaults, rock-throwing and vandalism.
Outside surfers accused police and the authorities of Palos Verdes Estates, a wealthy town of big houses and lawn sprinklers, of turning a blind eye to thuggishness from well-heeled local surfers.
The outsiders sued and appeared to win in 1996: a Bay Boy agreed to pay $15,000 in damages and Palos Verdes Estate conceded to issue a public proclamation that the beach was open to everyone.
But intimidation continued and outsiders stayed away. In 2002 the police chief installed a "surf cam" to stream images from the beach and quell aggression. The Bay Boys nixed that too, by warning residents the images would lure hordes of visitors. An alarmed city council voted unanimously to remove the camera.
Last year a thread on Reddit prompted a renewed attempt to end the bullying of "a relatively small crew of spoiled trust fund babies". Protestors renamed the bay Aloha Bay and staged a one-day act of defiance, with a handful paddling out into the surf, monitored by police watching from the bluffs.
The event passed off without incident – and, it seems, impact. When the Guardian visited Lunada Bay recently, at a sunny weekend with a good swell, there was only one outsider surfer, a young Frenchman, sitting apprehensively in his car. A police officer had warned him he faced harassment, possibly violence, if he tried to surf, he said, requesting anonymity. He decided it was not worth the risk and drove away.
At the police station, an officer told the Guardian police would respond if the Bay Boys broke the law. "They're pretty much grown men in little men's mindsets. It is like a game on the schoolyard to them and they don't want you playing on their swing set."
Every surfer encountered on the beach warned of vague, unpleasant consequences if we entered the water.
"Too many damn surfers, not enough waves, that's why there's localism, man," said one, plucking a beer from an ice box. "If we let every nice guy surf, there'd be a hundred guys out here. You have to nip it in the bud. The reason it's not crowded is that people protect it."
It was the only way to avoid being overrun, he said. "It's fucked, dude. People think we're a bunch of assholes, but you know what? We want to keep it like this so we can go somewhere where it's fucking sacred." Friends' ashes, he added, had been scattered on the waves.
Gidget, the fictional character who kickstarted the boom, was based on Kathy Kohner Zuckerman, who as a teenager started surfing Malibu's deserted beaches in 1956. Zuckerman, now 76, takes pride that her father's novel, and the film and TV adaptations, inspired millions to take up the sport. "Everybody wanted to go surfing."
She no longer surfs, but paddles while watching others. "Sometimes it gets a little crowded and people have to watch out," she said. Zuckerman did not approve of localism. "I think we have to respect everyone that gets into the water."