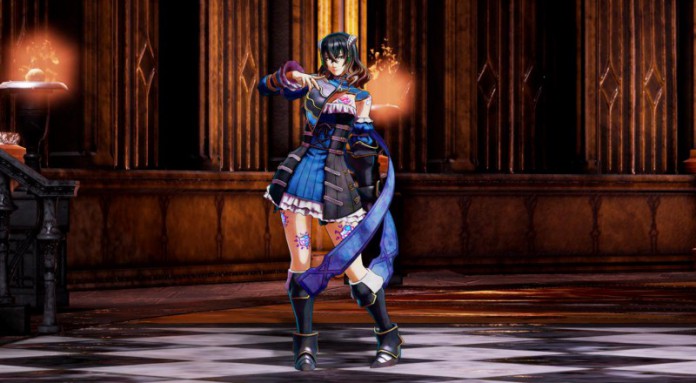 Koji Igarashi, designer of a number of acclaimed Castlevania titles and the upcoming spiritual successor, Bloodstained: Ritual of the Night, has provided an update on the project. In a message to Kickstarter backers he showed off a number of visual styles and tweaks to one of the playable characters, and asked for input on them from backers.
As explained in the update, Igarashi and the Bloodstained development team previously turned to its backers for input on which shaders to use on the game. Having refined those shaders, it is now seeking for additional feedback.
"For this third shader, we've increased the contrast of the background and edited the lighting to polish the overall effect," Igarashi explained. "The first shader also looks different against a more detailed background, so I think there's a different effect to that one, too. Which one do you guys like? To be honest, opinions are divided within our team!
"We spent an enormous amount of time and effort on this third character shader to create an illustration effect. We tried to get closer to the requests of backers who hoped she would look more like the original design illustrations, and when I first saw this shader, I have to admit I was so impressed I actually gasped."
He continued: "So we've compiled a few options of these background and character shaders put together and would like to see what you think. And, as I've pointed out in the latest Ask IGA, this will be our final request for art-direction feedback. I'd like to ask for any final thoughts you have now, so we can move forward and start putting things in motion"
Elsewhere in the update Igarashi explained how the character design of Miriam has been changed in order to make her easier to distinguish from the background.
"Miriam has two long ribbons attached to her shoulders now," he said. "When we tested her original graphic, it was hard to pick her out against the background, because there wasn't much on her costume that moved or swayed. (The design of her left shoulder has changed, too, as some of you pointed out; this is the reason why.)"
You can take a look at all the different versions of the character and backgrounds in the galleries below.
Miriam Full Model Variants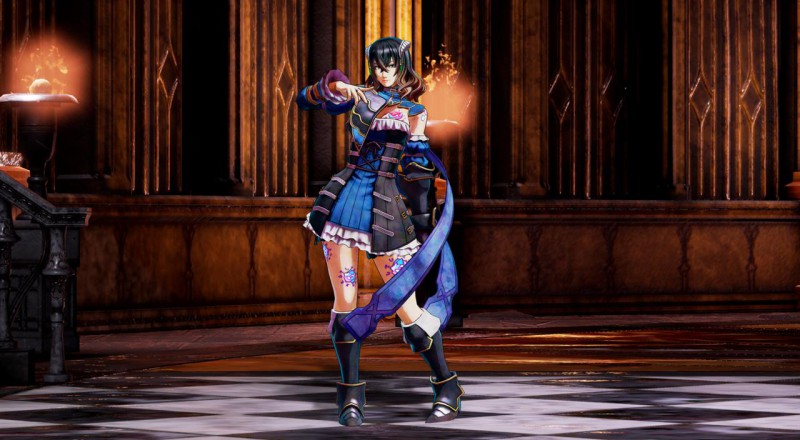 Miriam Close Variants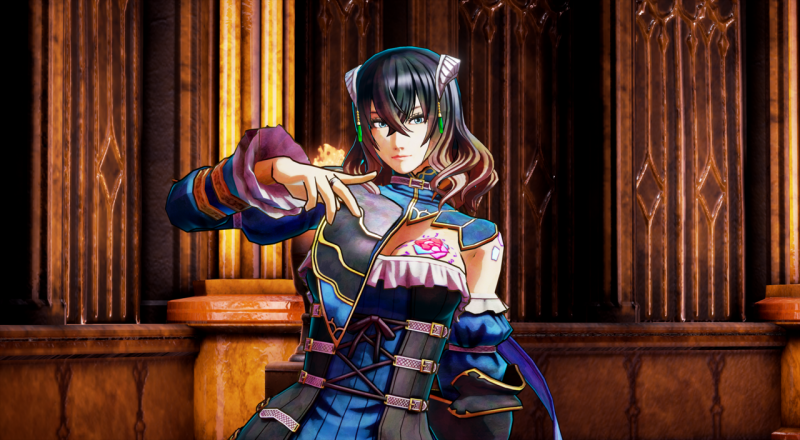 Background Variants
In June 2015, crowdfunding for Bloodstained passed $3.5 million, securing a PlayStation Vita release for the game.
Bloodstained is planned to launch in 2017 for PlayStation 4, Xbox One, PlayStation Vita, PC, and Wii U. The game will be available digitally and physically, and PlayStation versions will support cross-save.