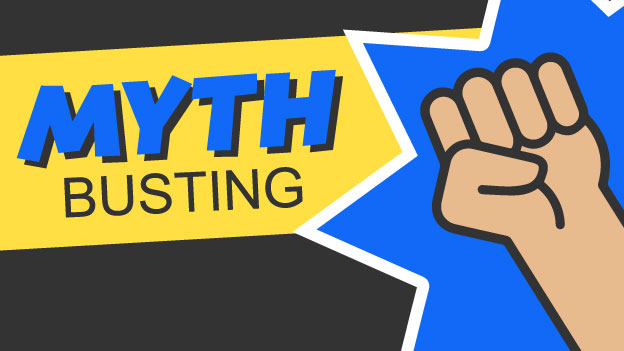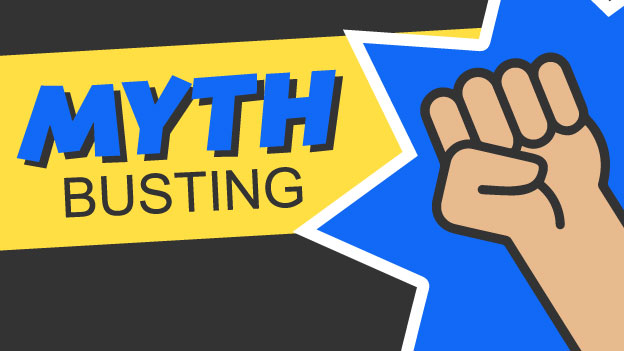 In a new series, we analyse popular myths to assess whether they are based on fact – or fiction. Do they stand up to scrutiny, or are they nothing more than tired cliches?
The myth: Diego Costa is dirty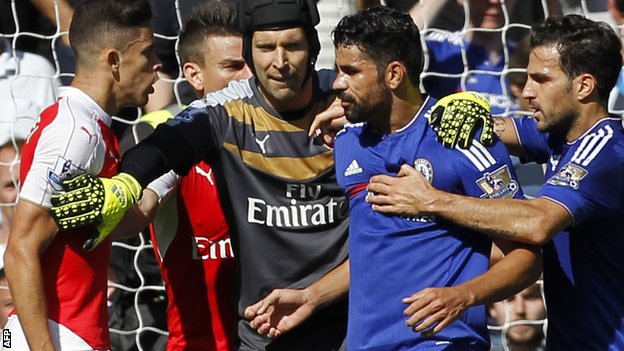 Diego Costa has earned a reputation for being confrontational but he has not yet received a red card in his Chelsea career
Diego Costa is never far from the headlines.
The Chelsea striker has twice been banned for three games in his two seasons in England, once for stamping on Liverpool's Emre Can and once for a clash with Arsenal's Laurent Koscielny.
Manchester City boss Manuel Pellegrini suggested earlier this season that he should tone down his aggressive side, Arsenal manager Arsene Wenger has accused him of always being "involved in provocation", while his international manager, Spain boss Vicente del Bosque, described his conduct during the Blues' 2-0 win over the Gunners in September as "unedifying".
So as Costa's Chelsea prepare to travel to Arsenal on Sunday, we look at whether the 27-year-old's reputation is deserved.
Does the myth stack up?
This is a tricky one to prove or disprove.
Does being dirty mean being caught by the officials – and shown a card – or is it more about cynical, off-the-ball incidents which might be missed by referees?
Since the latter are not recorded by statisticians, we can only really judge Costa on those offences he is penalised for.
For a player with such a combative reputation, he doesn't actually make that many tackles when compared with other Premier League forwards.
In two seasons, Costa (28) has made 67 fewer challenges than Alexis Sanchez (95), who tops the list.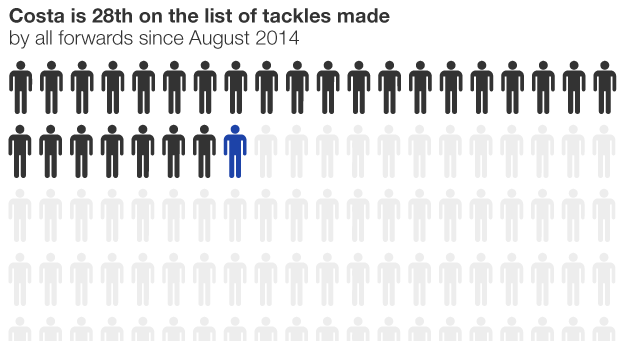 And perhaps because he doesn't make that many tackles, he doesn't commit that many fouls either.
His 1.43 fouls-per-game rate leaves him well down the list of all Premier League players, way below Marouane Fellaini, who commits 2.18 fouls per fixture – more than anyone else in the division.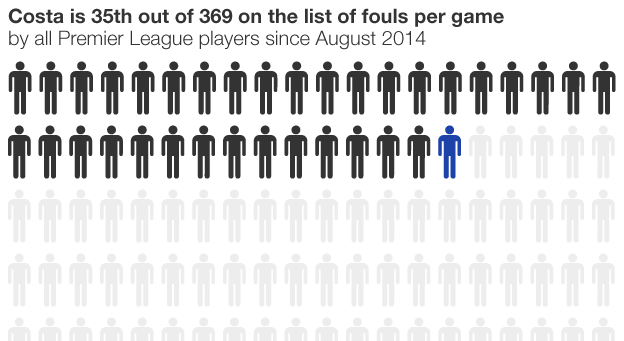 Note: Only includes players with a minimum of 20 appearances
When compared only to strikers in the Premier League over the past two seasons, he is again far from the worst offender.
Ashley Barnes (Burnley), Marouane Chamakh (Crystal Palace), Connor Wickham (Sunderland/Crystal Palace), Graziano Pelle (Southampton), Leonardo Ulloa (Leicester), Bobby Zamora (Queens Park Rangers), Glenn Murray (Crystal Palace, Bournemouth), Mame Biram Diouf (Stoke) and Andy Carroll (West Ham) have all been more regular offenders than him.
And, to further suggest he is not as dirty as you might think, he has yet to receive a red card since arriving at Stamford Bridge.
So that's that then… Costa isn't dirty?
It's not quite that simple.
He might not make that many tackles or commit that many fouls, but when he does, they tend to have an impact – either on his opponent or with the referee.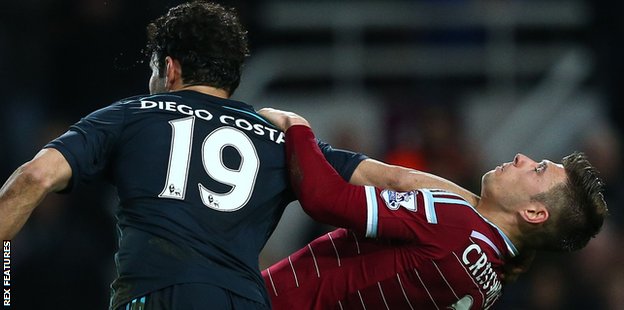 Costa has scored 27 league goals for Chelsea, including seven this season
Despite being so low down the list for tackles made and fouls conceded, Costa jumps to third in a table of the most-booked players in the top flight over the past two seasons, with only two of the division's most combative midfielders ahead of him.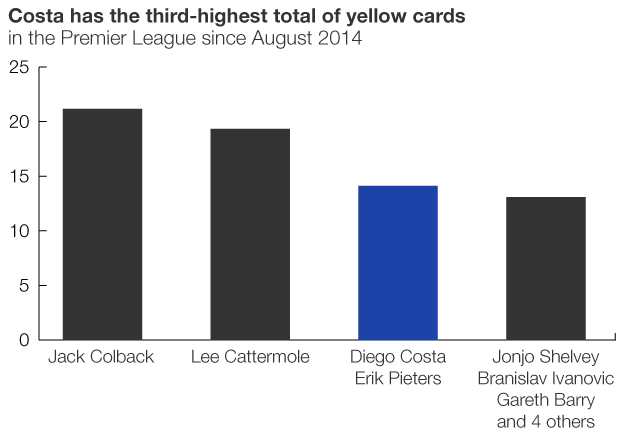 And he is the most-booked forward during that time, with 64% more yellow cards than any other striker.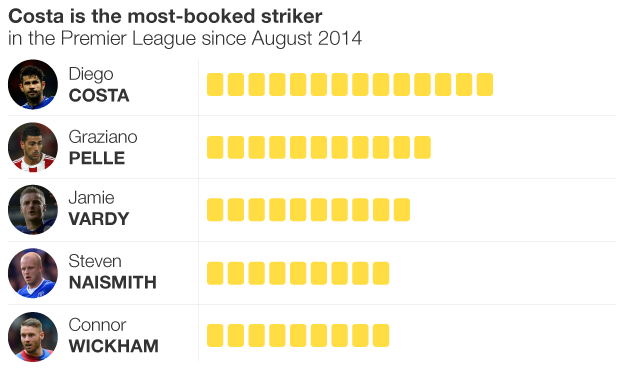 Tellingly, it takes him fewer fouls to earn a yellow card than any other Premier League forward…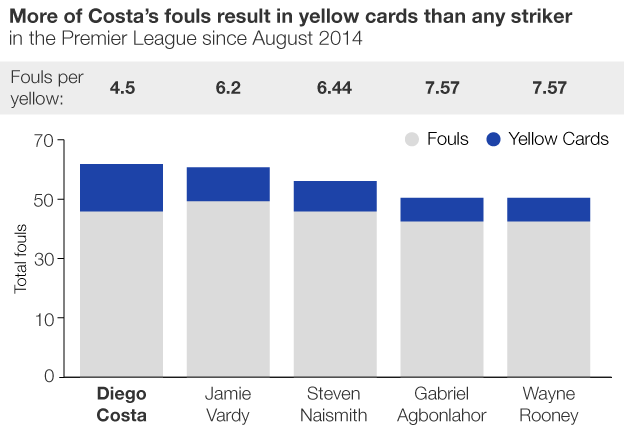 …and only three players in the whole division are booked at a higher rate per foul than the Spain international.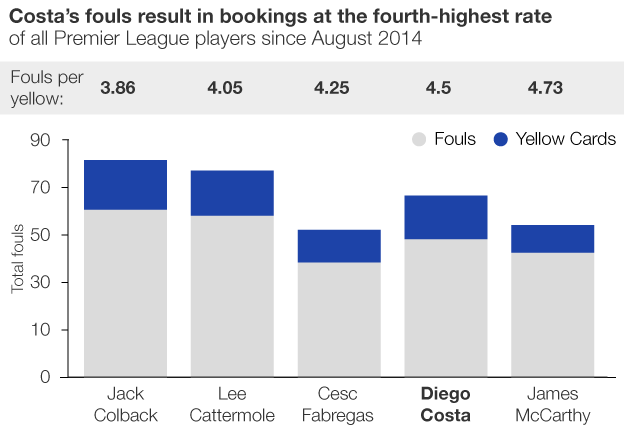 The verdict
In a season and a half in England, Costa has twice been banned for incidents missed by the referee and, despite making relatively few tackles and conceding relatively few fouls, he's the most-booked striker in the Premier League in that period.
He also gets his bookings at a faster rate per foul than any other forward.
He might never have been sent off for Chelsea but in all other areas the reputation Costa has built for being dirty is supported by the stats. So on this occasion…

Comments
All posts are reactively-moderated and must obey the house rules.
Sign in with your BBC iD, or Register to comment and rate comments
Latest first
Oldest first
Highest rated
Lowest rated
Comment number

3.

Posted by

pmac2k13

on Just now

In answer to the title of this article.

YES end of

Report

Comment number 3

Link to

Comment number 3

Comment number

2.

Posted by

MrKennedy

on 3 minutes ago

One of the biggest scumbags in football is a dirty player! Who would have known?

Report

Comment number 2

Link to

Comment number 2

Comment number

1.

Posted by

markholt8

on 8 minutes ago

No Sh#t Sherlock

Report

Comment number 1

Link to

Comment number 1
Sign in with your BBC iD, or Register to comment and rate comments
You must sign in to rate comments
Sign in with your BBC iD, or Register
Close