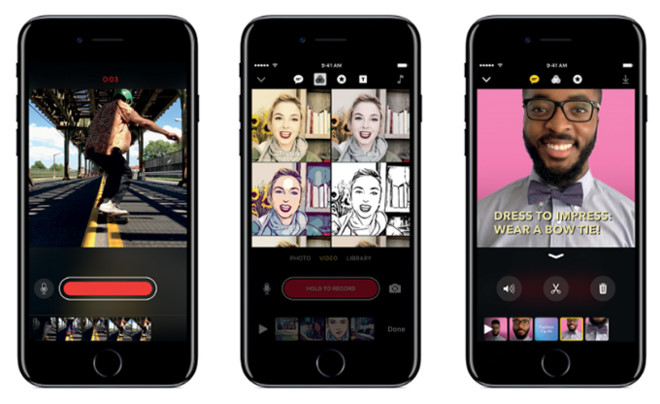 Apple has introduced a new video editing application called Clips, which helps users create short, mashup and creative videos.
At this time, users are turning their attention to the appearance of the iPhone 7 and red 7 Plus as well as the launch of the new iPad. Not many people pay attention to the new photo editingtool on the product line of the defective apple called Clips.
With the new tool, users can create mashups from videos, photos and sounds, and then share them on social networks like Instagram, Facebook or the iMessage messaging app.
Clips will be compatible with phones running iOS 10 or above. It owns more slideshows than iMovie. The application will give users an idea of ​​the video as well as the selection of filters.
Among them, the most prominent thing is the Live filter, the cartoon-like shape. In addition, the phone can integrate voice mode to edit video. This is thing which other applications never did before.
"Clips will give iPad and iPhone users a new and faster way to edit photos, and the application is easy to use," said Apple's application manager Susan Prescott.
Apple's video editingsoftware has an internal shooting and shooting mode. However, users can also choose the images and clips available in the library of the iPhone and iPad.
Clips will be available and free on App Store in April. It will be compatible with iPhone 5s and later generations. On the tablet line, all iPad Air, Pro and mini can be installed and used with this app.
By: Anna Lee