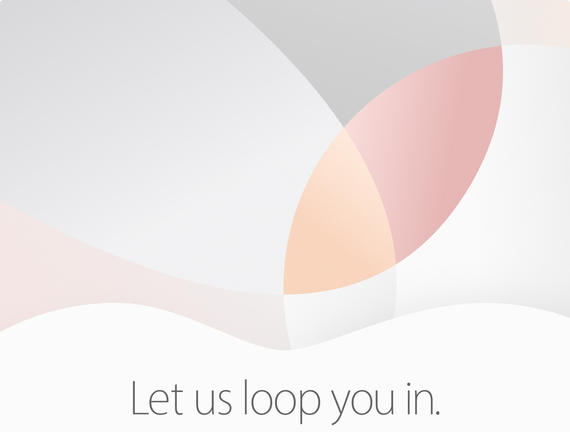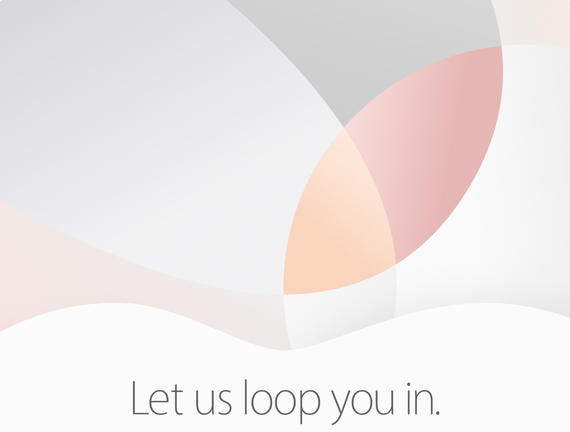 What security issues? Apple has some new toys to show off.
The Cupertino, California, company on Thursday sent out invitations to an event taking place at 10 a.m. PT on March 21 at its headquarters. The invite teases, "Let us loop you in."
Could this mean Apple's launching a hyperloop to transport reporters to its hearing with the FBI in Riverside, California, on March 22? More likely, it's a new band for the Apple Watch or a return of Apple's old iPod loop strap.
Two products are widely expected to be unveiled at the event. The first is a successor to the 9.7-inch iPad Air 2, and the second is a smaller 4-inch iPhone that will replace the iPhone 5S as Apple's most affordable entry-level model.
While it's been almost exactly a year since Apple unveiled the first Apple Watch, a second-generation timepiece may not debut until later this year. Instead, expect minor Watch updates like new bands and watch faces, and possibly updated software. Software updates for Apple Watch, Apple TV and iOS have been available in beta, but haven't launched to the general public yet.
Apple's next event
What we know about Apple's rumored 'iPhone Mini'
Everything we know so far about the specs, pricing and release date of Apple's next tablet
Apple's iPhone growth hits a wall
Apple takes on the FBI: Complete coverage
For Apple, the event is a chance to refocus the public on its specialty — hardware — amid high-profile struggles on multiple fronts. Its stock has languished as iPhone sales growth appears to have peaked, and the company is engaged in a public battle with the US government over security, privacy and encryption.
Read up on the rumors on the next iPad, thought to be a 9.7-inch iPad Pro with its own smart connector port and support for Apple Pencil, and the "iPhone SE," which could be the Apple Pay-enabled 4-inch iPhone that fans of pocketable phones have been clamoring for in a market increasingly dominated by big-screen "phablets."
There could be other surprises too. We'll find out soon.
CNET's Shara Tibken contributed to this report.