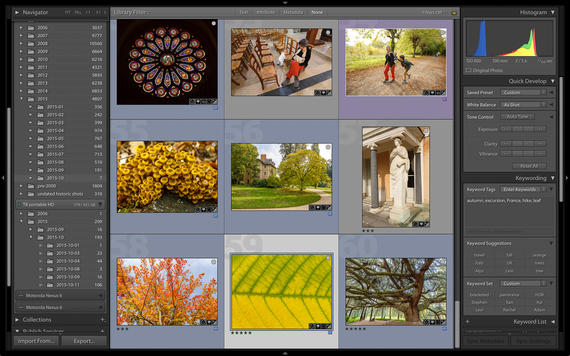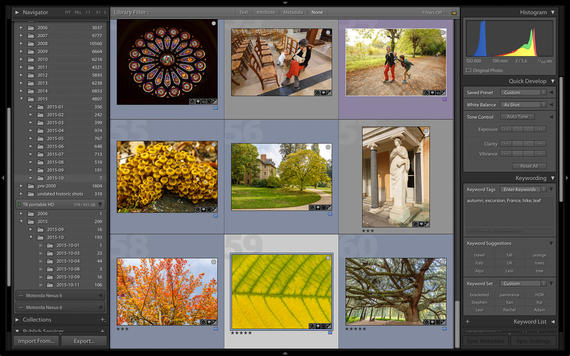 Adobe Systems updated its Lightroom software on Wednesday so people stitching multiple photos into one panorama can preserve more of the scene.
Panoramic stitching is a popular way to turn a lot of smaller shots into a sweeping vista, handy for landscape photographers and others who want to offer an immersive view of a scene. But even with carefully photographed individual shots, Lightroom's stitching tool can trim off areas around the edge. Easing the constraint is a new feature called boundary warp that gently stretches the image to better frame it within a rectangle.
Boundary warp is in the new Lightroom CC 2015.4 (for Creative Cloud subscribers) and 6.4 (for those who bought a perpetual license). The new version also doubles panorama creation speeds and supports the raw photo formats from new cameras including the Fujifilm X70 and XPro2, the Leica M typ 242, and the Sony a68.
Software has let photographers create panoramas for years, but San Jose, California-based Adobe added the feature to its widely used Lightroom product only in 2015. Though Adobe was late, its panorama technology has two big advantages. First, Adobe panoramas preserve the editing flexibility photographers get when shooting with the raw photo format used by higher-end cameras. Second, they can be created and organized along with all a photographer's other shots within Lightroom's catalog.
Boundary warp makes room for better panoramas, but it also reflects a trend in digital photography. There's an ever greater distance between the original scene photographed and the actual shot a photographer shows off on Flickr or 500px, shares on Facebook or Instagram, or sells through Shutterstock or Adobe Stock.
In the film days, fiddling with photos took a darkroom and a lot of spare time. Digital photographs are much more easily and dramatically altered. Purists might complain that photos should better reflect the reality in front of the camera, and indeed, where strict photojournalism standards apply, Reuters requires freelance photographers to submit only unaltered JPEG images from a camera.
In truth, though, even JPEGs straight out of digital cameras are altered. Cameras try to balance colors properly as they change in shade, indoor light, clouds and sunlight. They reduce noise, sharpen edges, brighten colors and punch up contrast. They can correct distortion and other lens problems and combine multiple shots into one to better capture both bright and dark areas.
Many changes are designed to help cameras catch up to the abilities of the human eye. Even leaving aside the new options for artistic expression, there are plenty of occasions when computer processing helps photography.