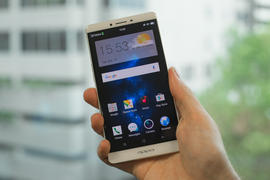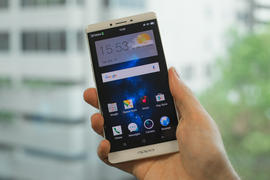 While 2015 was a milestone year for Huawei, who with the help of Google infiltrated the US with the Nexus 6P, it was also a big year for another Chinese smartphone maker.
Oppo on Thursday announced it sold 50 million phones in 2015, which represents a 67 percent year-on-year growth for the Dongguan-based company. It also makes Oppo the 8th largest mobile phone maker in the world, according to research firm Gartner, who also revealed that 6 of the top 10 global smartphone brands are Chinese.
The company is best known for its midrange devices like the R7 and for more eclectic phones like the selfie-focused N1, touted as the first smartphone to have a rotating camera. Oppo has been very aggressive in courting markets outside China in the last year, with managing director Sean Deng saying the company has "been making headway in the Southeast Asia region especially."
Oppo's rise in popularity is one of 2015's many notable happenings in China's smartphone market. Last year, Xiaomi's momentum stunted somewhat when, after selling 70 million phones, it failed to reach two of its sales goals, Huawei boosted its international brand awareness with the aforementioned Nexus 6P and Lenovo fully incorporated Motorola into its business, killing a decades old brand in the process.