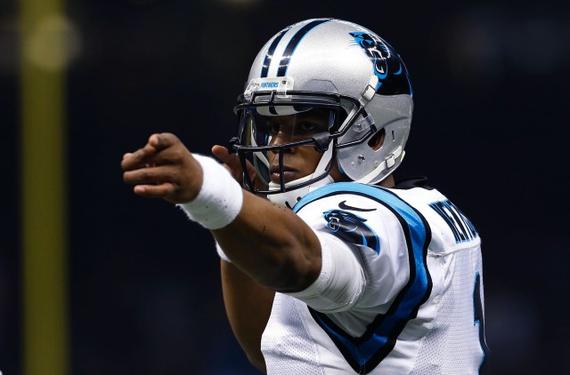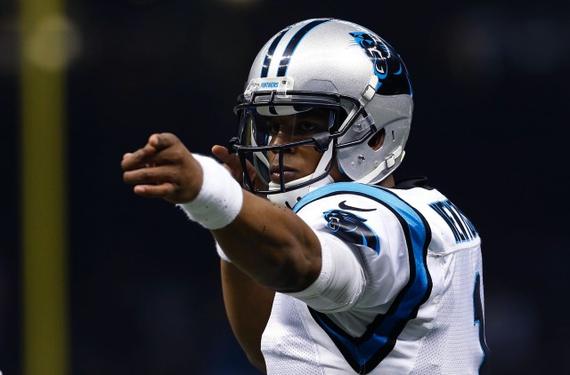 There are a few things nearly every Super Bowl party in America will likely have: a TV, chips and some sort of dip, and lots and lots of phones.
Since surveys indicate you have these pocket-size computers on you pretty much every waking moment, you might as well be doing something football-related: keep up on the game via Twitter.
The Carolina Panthers and Denver Broncos will be facing off on February 7 in Super Bowl 50, likely the biggest television event of the year in the US. But the action won't just be on TV; social media is playing an increasingly important part, and it's sure to be buzzing throughout the game this time too.
Last year, people from around the world posted more than 28 million tweets about the game during the live telecast, according to Twitter.
Facebook hopes to get more into the act this year as well. Last week, just in time for the big game, the largest social network in the world unveiled a feature called Sports Stadium. The special function pulls together people's posts about the game and encourages them to discuss stats, players and anything else.
For now, Twitter is the fan favorite for most media personalities and celebrities during live events. So here are seven must-follow Twitter accounts that should add a little something extra to Super Bowl 50.
1. Bill Simmons, former ESPN, soon-to-be HBO personality
In 2013, then-Twitter CEO Dick Costolo was asked who he thought everyone should be following on the social network. Out of every name he could have picked — every head of state or high-profile actor or Kim Kardashian — he picked Bill Simmons. "Even if you're not a big fan of sports," he said. And if you are a big fan of sports? Then the Boston-obsessed sports reporter is a no-brainer. (Sorry about the Pats, Bill.)
2. Nate Silver, FiveThirtyEight
Silver is best-known for his election coverage, particularly when he used polling models to accurately predict every state's results in the 2012 US election. But he's also a sports junky. Silver is your big data analyst that crunches the numbers and puts the game into a historical perspective.
3. Amy Trask, CBS Sports*
Before Trask joined CBS in 2013, she was CEO of the Oakland Raiders for 16 years. As a result, her level of insider insight is far ahead of the rest of the media. And since this year's game is in the Bay Area, she knows what's going on in Super Bowl 50's backyard too.
4. Drew Magary, Deadspin, GQ
Magary is crass and belligerent, but he's also genuinely insightful. By the way, he hates Bill Simmons to an almost irrational degree. Come for the Boston potshots, stay for the life lessons.
5. Adam Schefter, ESPN
Schefter is ESPN's go-to guy for all things NFL. If news breaks during the game — like someone getting injured — there's a good chance he'll be the one of the first to know what's up.
6. Stephen Curry, Golden State Warriors guard
He's the reigning MVP of the NBA. OK, wrong sport. But he grew up in North Carolina, is buds with Panthers quarterback Cam Newton and is the team's most famous fan.
7. Shannon Sharpe, former Denver Bronco
Sharpe is a member of the Pro Football Hall of Fame, three-time Super Bowl champ and former CBS Sports analyst. He's also a grade A Twitter troll.
*CBS is the parent company of CBS Interactive, which owns CNET.