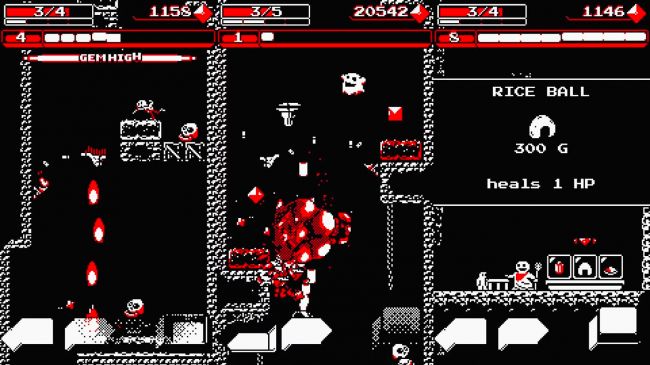 You're here for one thing: finding the best Android games. You don't mind paying a little money, but want to make sure you're putting your cash in the right place.
Here are 5 best Android games:
Downwell ($2.99/£2.89/$4.19)
Downwell is the first major release by developer Moppin published by the ever fantastic Devolver Digital. Downwell is a roguelike where you are constantly descending down a well while shooting a host of enemies with your gunboots. Downwell is clearly inspired by Spelunky and other modern roguelikes but it manages to become it's own thing.
A young boy hurls himself down a massive well, with only his 'gunboots' for protection. There are so many questions there (not least: what parent would buy their kid boots that are also guns?), but it sets the scene for a superb arcade shooter with surprising smarts and depth.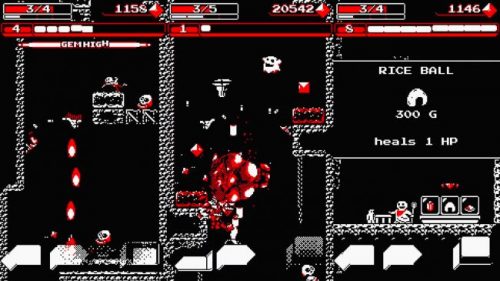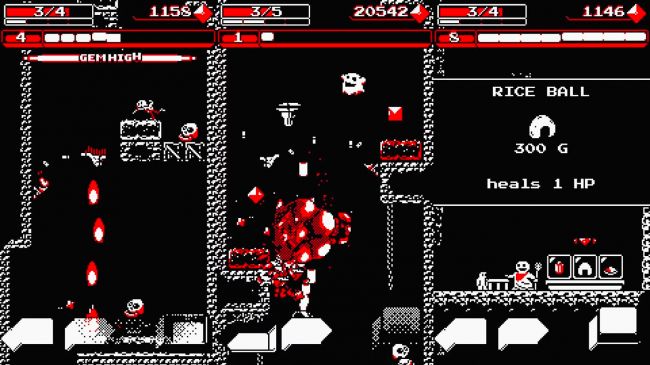 At first in , you'll probably be tempted to blast everything, but ammo soon runs out. On discovering you reload on landing, you'll then start to jump about a lot. But further exploration of the game's mechanics reaps all kinds of rewards, leading to you bounding on monsters, venturing into tunnels to find bonus bling, and getting huge scores once you crack the secrets behind combos.
Cosmic Express ($4.99/£4.49/AU$6.99)
In an awkwardly laid out space colony, tasks you with setting out train tracks that enable colorful little aliens to get to their destinations. Each little biodome has an entrance and at least one exit, and the tracks you draw become increasingly labyrinthine as the tests gradually toughen.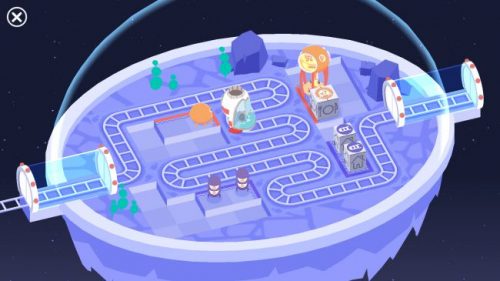 Visually, the game's a treat, and the premise is simple enough that anyone can pick it up – there's not even any crisscrossing of tracks, like you get in the ostensibly similar . But eventually you realize Cosmic Express is as devious as that classic, not least on encountering gloopy aliens who leave carriages in such a state no-one else wants to get on.
Smartly, the game's branching level unlocks also mean you've always got several puzzles to try, rather than ending up stuck on a particularly tough one.
Shadowmatic ($2.99/£2.99/AU$3.99)
That game where you cast a shadow on the wall and attempt to make a vaguely recognizable rabbit? That's , only instead of your hands, you manipulate all kinds of levitating detritus, spinning and twisting things until you abruptly – and magically – fashion a silhouette resembling anything from a seahorse to an old-school telephone.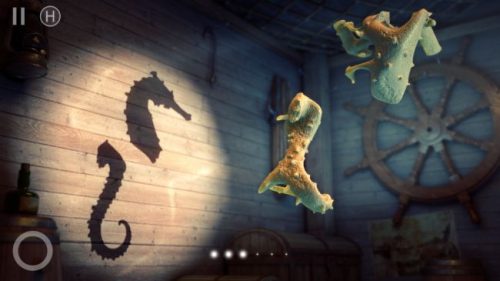 The game looks gorgeous, with stunning lighting effects and objects that look genuinely real as they dangle in the air. Mostly though, this is a game about tactility and contemplation – it begs to be explored, and to make use of your digits in a way virtual D-pads could never hope to compete with.
Chameleon Run ($2.00/£1.67/AU$2.60)
You might have played enough automatic runners to last several lifetimes, but nonetheless deserves to be on your Android device. With an extremely simple gameplay premise Chameleon Run is actually surprisingly challenging! In this auto runner, players jump across chasms to land on diffidently coloured platforms.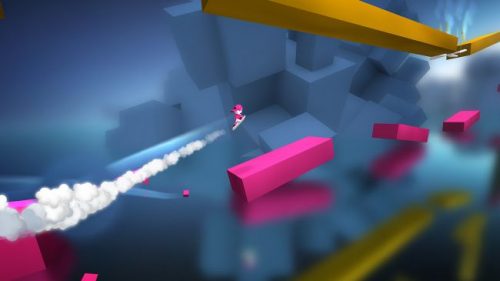 Each level has been meticulously designed, which elevates Chameleon Run beyond its algorithmically generated contemporaries. Like the best platform games, you must commit every platform and gap to memory to succeed. But also, color-switching and 'head jumps' open up new possibilities for route-finding – and failure.
In the former case, you must ensure you're the right color before landing on colored platforms. With the latter, you can smash your head into a platform above to give you one more chance to leap forward and not tumble into the void.
With an extremely simple gameplay premise Chameleon Run is actually surprisingly challenging! In this auto runner, players jump across chasms to land on diffidently coloured platforms. The catch is that to land safely players need to switch to the same colour as the upcoming platform.
Edge ($2.99/£1.99/AU$2.99)
There's a distinct sense of minimalism at the heart of , along with a knowing nod to a few arcade classics of old. Bereft of a story, the game simply tasks you with guiding a trundling cube to the end of each blocky level. Along the way, you grab tiny glowing cubes. On reaching the goal, you get graded on your abilities.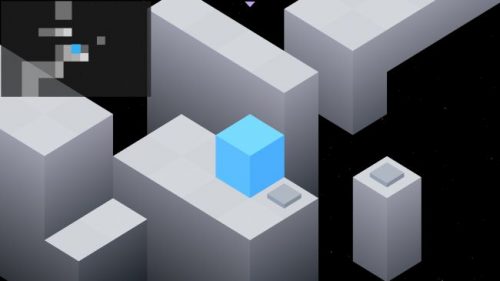 This admittedly doesn't sound like much on paper, but Edge is a superb arcade game. The isometric visuals are sharp, and the head-bobbing soundtrack urges you onwards. The level design is the real star, though, with surprisingly imaginative objectives and hazards hewn from the isometric landscape.
The game has been met with positive feedback with an average score of 85% on review websites.