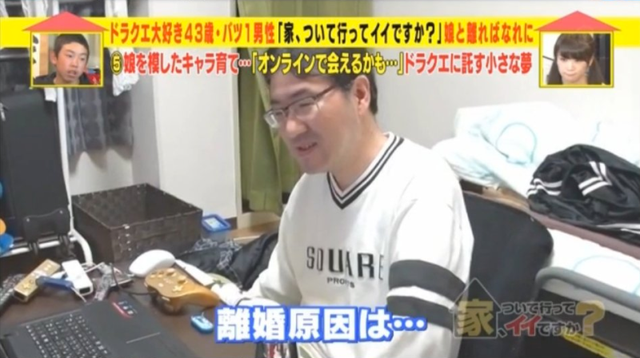 A 43-year-old man in Japan is saddened to believe that online gaming addiction has left his wife and children abandoned.
Recently, on the show "Ie, Tsuite Itte Ii Desuka?" – A reality show where the reporter will randomly ask a person on the street and follow them to get their home, the story of a 43-years-old man who is addicted to online game then he is abandoned by his wife and children. Few of us have to consider restricting our unhealthy gaming habits.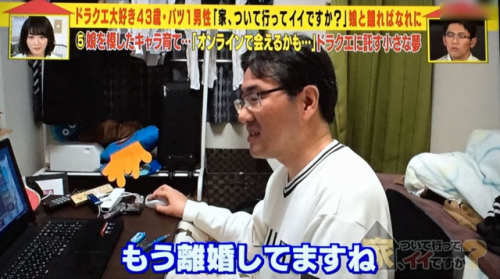 Kaccho – A 43-years-old Japanese man abandoned by his wife and children because of being addicted with playing games online
Indeed, Kaccho – an ordinary Japanese office worker is the main character in this TV show. When the reporter followed him to get his home, everyone was surprised that the rooms in the house were full of souvenirs, figures about the characters in the game Dragon Quest (commonly known in Vietnam under the name of Dragon Spirit.
In fact, Kaccho is a hard fan of the Dragon Quest franchise, originally released by Square Enix in 1986. Today, despite being 43 years old, Kaccho still loves to play Dragon Quest. Currently, he is a hardcore gamer in Dragon Quest X – Square Enix MMORPG online game in Japan.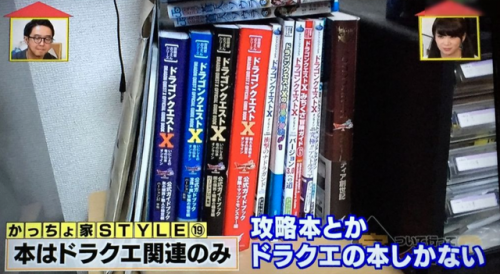 The house of Kaccho is full of souvenirs, game discs or Figure Dragon Quest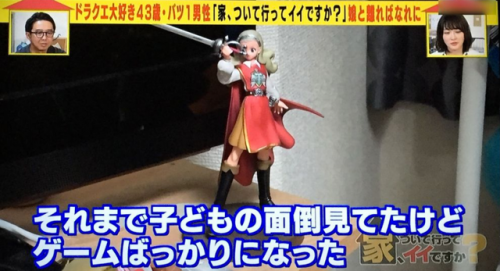 It is regrettable that in the story of Kaccho, he is quite sad to say that Dragon Quest X is the reason why his wife and children leave him
Accordingly, Kaccho said that because he was too busy to play Dragon Quest X, he did not care for his family and this was the cause of his divorce. After divorce, his wife and daughter moved away and have not been contacted for a long time. Since Kaccho divorced his wife 4 years ago, he says he misses his daughter (now 14 years old) and wants to see his wife and children again.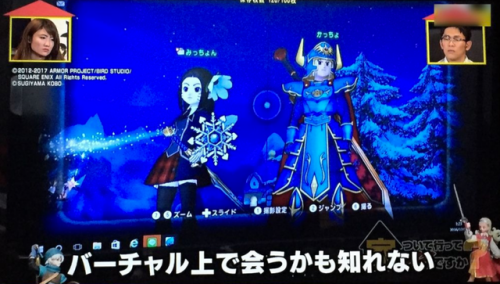 Character of Kaccho in Dragon Quest X
"Before I knew about Dragon Quest X, I used to take care of my children," Kaccho told reporters.
Even when living with his wife and children, Kaccho also directed his daughter to play Dragon Quest X. He said that he could sit for hours just to watch his daughter play games, and feel proud of it.
Many Vietnamese gamers after reading this article will hope to have a father "play games" as Kaccho. However the passion for gaming makes Kaccho spend too much time on the game, and this may be a reason for his wife and he broke up.
mageKaccho said he wanted to see his daughter again, but he was unable to contact his wife for many years.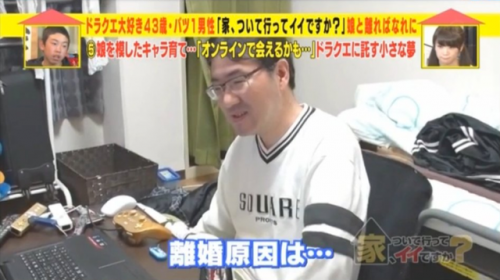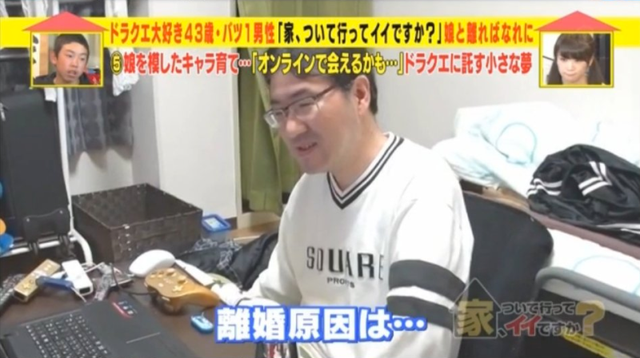 However, nowadays, Kaccho often plays Dragon Quest X and considers it one of the greatest entertainment for him. Although blaming Dragon Quest X for his broken marriage, sometimes we can not deny that the abandonment of this man's wife is not necessarily due to the online game .
Currently, Kaccho only hopes that he will meet her daughter in the virtual world, maybe she will play Dragon Quest X and maybe they will meet again in the online game.