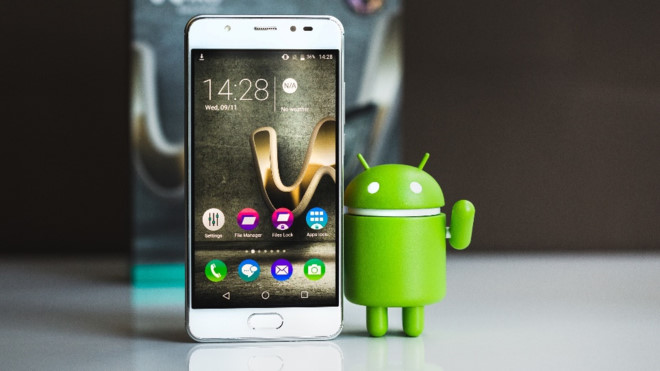 The Android 6 operating system contains many interesting features that are not well known to many people, such as how to operate the computer smoothly or play games in the "Settings" section.
Exploiting a number of small features will make smartphone use more enjoyable. The interface shown in the article is taken from Wiko Ufeel Prime smartphone by Wiko (France).
Increase performance
The transition effect is one of the causes of heavy machine shocks, which slow down the operation. Turning off this mode makes smartphones operate smoother.
First, enable Developer mode by going to Settings> Phone information. This mode is usually hidden by default. Click on the version number about 5 times in a row, and the user will receive the message "You became a developer."
Installation will now appear with a new item: Developer options. Select Animation Offset at both Window Animation Ratio and Transition Animation Ratio. At this time, the operation on the phone was faster and significantly smoother.
Play the game in the "Settings"
Want to kill time while you are free but without Wi-Fi, then Flappy Bird in the Settings is a good solution. Go to Settings> Phone info> hit consecutive in Android version to see the icon of this version. Hold down to display the Flappy Bird interface.
Increased security with fingerprint lock
From Android 6 onwards, Google is opened to third party software developers to make the most of fingerprint sensors, increasing security. Highlights include the "App Lock".
This app allows locking all applications on the phone with a fingerprint, including both the default and 3rd party app. For smartphones with one-touch fingerprint sensors, such as Wikt's Ufeel Prime, France, this tip The more effective.
After downloading and installing "App Lock", go to Settings> Use fingerprint to unlock. With this simple operation, you do not have to worry about other people's own image gallery, SMS again.
Another key word fingerprint utility is Data Security Cloud Dropbox. User set fingerprint lock by following steps: Setup> Configure> Select Fingerprint Unlock.
In addition, Android 6 also offers the ability to buy apps on the Play Store with fingerprints. Tick on Use Fingerprint for future purchases to restrict the status of other people buying apps on your device without your permission.
Fingerprint security helps users manage app purchases more efficiently.
                                                                                                        By: Anna Lee